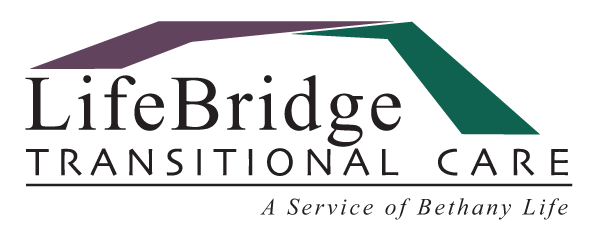 We're balancing care on the leading edge of innovation.
LifeBridge Transitional Care helps to bridge the gap between a hospital stay and a return home after surgery, injury, or illness. At Bethany Life, this type of care is focused on individual goals—helping you achieve your highest level of independence.
This new center is dedicated to providing the finest rehabilitation and wellness care in the region, featuring excellent nurse-to-patient ratios and the latest medical and therapeutic equipment.
Get well, and return home.
A regional center of excellence in transitional care, available to patients in Story, Boone, Hamilton, Hardin, Webster, Marshall and Polk counties
Receive occupational, physical and speech therapies
Medical concerns and assessment of needs met by a full-time, on-staff nurse practitioner
Handle more acute needs, such as administering IV therapies, and caring for wounds, tracheostomies, feeding tubes and other clinically complex procedures
We offer a wide variety of services and amenities, including:
24/7 Admissions
Private Rooms fully furnished and equipped with TV w/cable, DVD player, phone, radio
Private bathrooms and showers
Spa
Full range of rehabilitation and wellness care
Books, DVDs, Sudoku and more available daily
7 day a week coverage for physical, occupational, and speech therapy
Free transportation to and from the hospital upon admission and for appointments
Want more information?